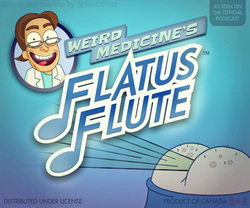 We've reserved the Renaissance Center Theater for a Saturday in April 2016 for the first trip to East TN by Robert Kelly, best known for his "Robert Kelly: Live at the Village Underground" special (which can be purchased for a mere pittance by clicking HERE)and his role as "BamBam" on Dennis Leary's "Sex&Drugs&Rock&Roll" on FX.
Also we'll have a small quantity of Flatus Flutes (the musical Butt Plug, powered by your own intestinal bacteria's gaseous byproducts) and other items to delight the mind.
Tickets will go on sale in January, so add your email to the subscription box below and we'll make sure to remind you.  Seats will be reserved and will SELL OUT QUICKLY.