ETNComedy.com welcomes:
THE FUNNIEST PERSON IN THE TRI-CITIES COMPETITION!
Date: March 11th, 2017
Time: 8-10pm
Ticket Price: $24.95
Place: The Social (map below)
Do you think you're funny?  Do you want to get a break in comedy?  ETNCOMEDY.COM and THE BEER RUN are looking for the funniest person in the Tri-Cities!  The event will be held March 11, 2017 at THE SOCIAL in Kingsport, TN, and will feature up to 10 amateur comics doing their best 3 minutes for a crowd of comedy fans, friends, and at least one nationally known celebrity judge (Shuli Egar, "The Howard Stern Show" and "The Jay Thomas Show" on SiriusXM).  The final winner will be determined by the audience, so make sure your friends show up and vote for you!
For the comics:
Opportunity to win cash prize(s) and a guaranteed 5-10 minute opening for an A-List comedian at a future etncomedy.com event (1st place winner only).
For the audience:
Chances to win some awesome door prizes, participate in voting, and have a heck of a lot of fun!
Minimum age is 18 to enter the venue (contestants and audience), 21+ to drink alcohol (don't drink and drive, please, and always drink responsibly).
To enter:
Send name, date of birth, contact information, headshot, and a BRIEF audio or video (.mp3 and .mov preferred) to: DRSTEVE at THEBEERRUNKINGSPORT dot COM.
The judges will choose the top 10 entrants to compete the night of the event, so be funny!  Those who don't make the first cut will be placed on a waiting list in case someone doesn't show, so plan on coming to the event anyway!
Check out the OFFICIAL RULES (entering the contest is verification that you've read the rules).
If you're new to this, read this guide to not sucking in a comedy competition.
Stay tuned here or on our facebook page for more information!  GOOD LUCK!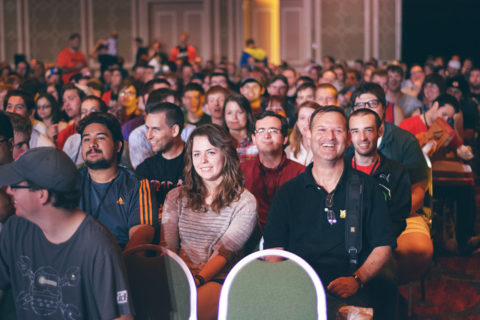 INTRODUCING OUR Master of Ceremonies, Guest Judge and Closer:
SHULI EGAR
SHULI EGAR truly knows that if you're going to make it in comedy, you've got to hustle.
His start in stand up began with him bombing every night in nearly empty casinos along the Las Vegas Strip. But in 2002 Shuli's luck would change.
That's when he met the one and only Howard Stern.
SHULI's love for The Howard Stern Show started in middle school. He moved to Las Vegas from Los Angeles to start his stand-up career and was a frequent caller to the Stern Show. After seven years of weekly calls, he was invited to play a round of blackjack with Stern and his gang while the show was in Las Vegas. As it happened, he won more than just money gambling at the table that day. Despite having no journalism experience, Shuli was brought on as a correspondent for the Howard 100 News team and has been reporting on all things Howard ever since.
In addition to his work on the Stern Show, Shuli co-hosts The Jay Thomas Show, the Dr. Harry Fisch Show on Sirius XM, and he has contributed to the Scott Ferrall Show and Miserable Men.
SHULI has toured the country as part of "The Killers of Comedy " and "Ronnie's Block Party", and he regularly performs stand-up in clubs all across the U.S.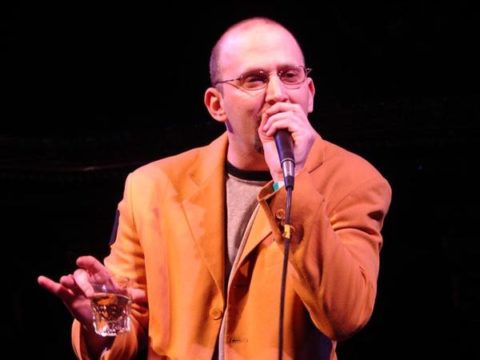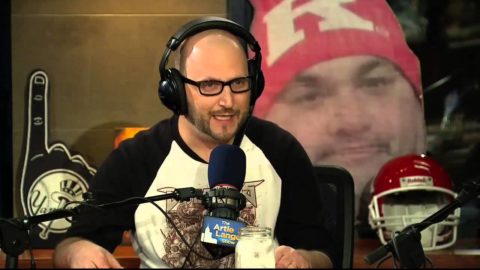 Get Tickets Now!
---
MORE FUN THAN A POUND OF CALF'S LIVER!  MORE IRON THAN A BARREL OF MONKEYS!

— Erik Nagel, "It's Erik Nagel" on SiriusXM

YOU WILL LAUGH UNTIL YOU CROAK!

— Sam Roberts, The Jim Norton and Sam Roberts Show, SiriusXM
Event Schedule
5:30 pm PRE-PARTY at SLEEPY OWL BREWERY 151 East Main Street Suite One – Kingsport, TN 37660 (Do NOT drink and drive, please drink responsibly)
7:00 pm Doors Open
8:00 pm COMPETITION BEGINS!
9:30pm Meet and greet the judges and contestants
Recommended Accommodations